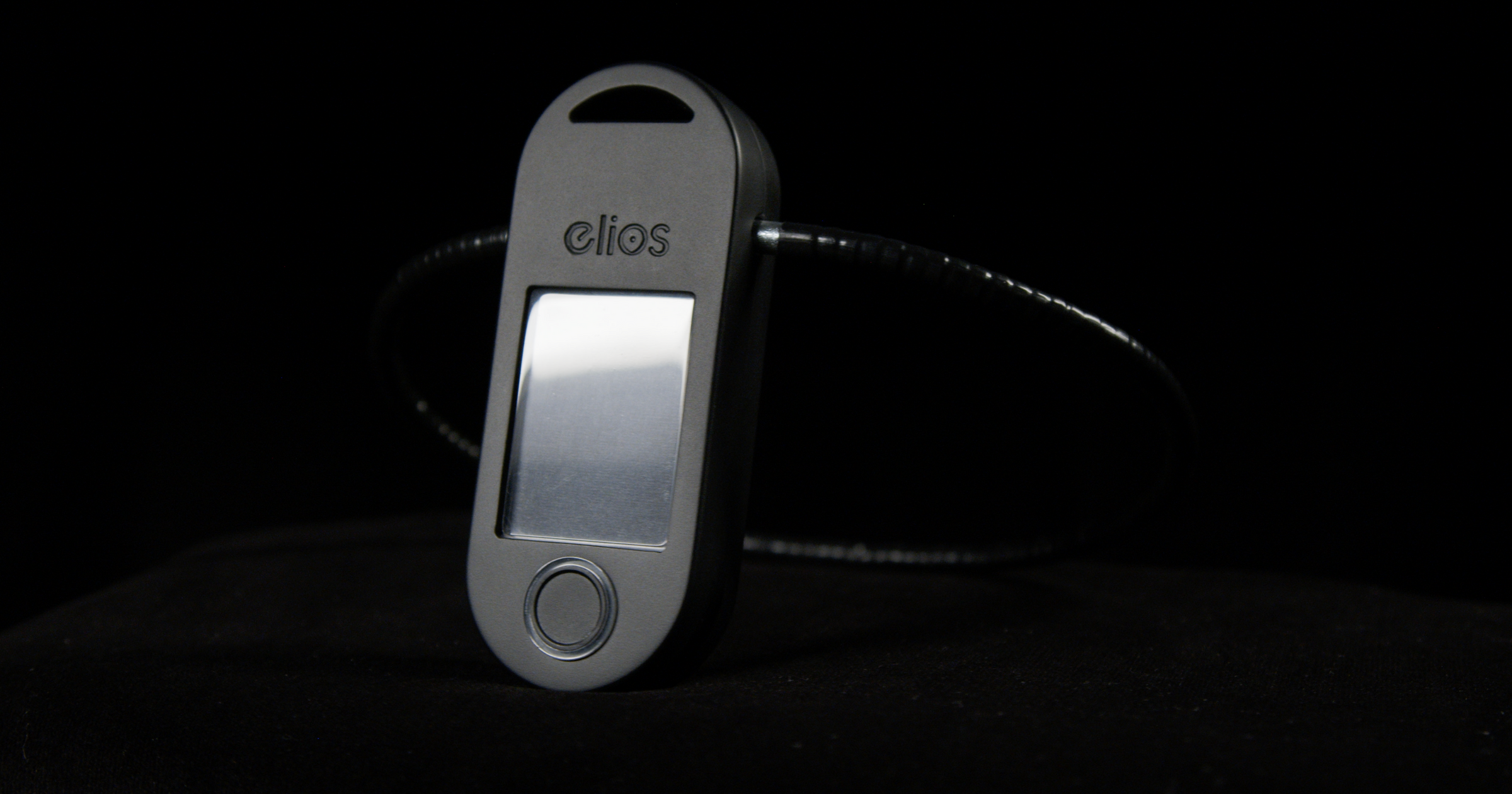 Touch Screen Display
Each lock is equipped with a small touch screen display.
The digital screen allows users to unlock the device and/or view alerts when the device has been triggered.
To unlock, simply enter your 4-digit passcode by touching the screen.
Main Button
The main button is surrounded by a ring that illuminates depending on the state of the lock and the users command.
The main button provides the user with many options. Some include:
- Awake
- Panic (SOS Alert)
- Unlock
- Pair
Cable
A six inch cable with braided steel construction provides maximum
strength and security.  The cable is protected by a vinyl coating to
prevent scratches on your precious gear.
The braided steel cable provides strong cut resistance and its protective coating prevents
scratching. The steel cable gives the strength you need to protect your belongings while also providing flexibility to be able to maneuver through different spaces.